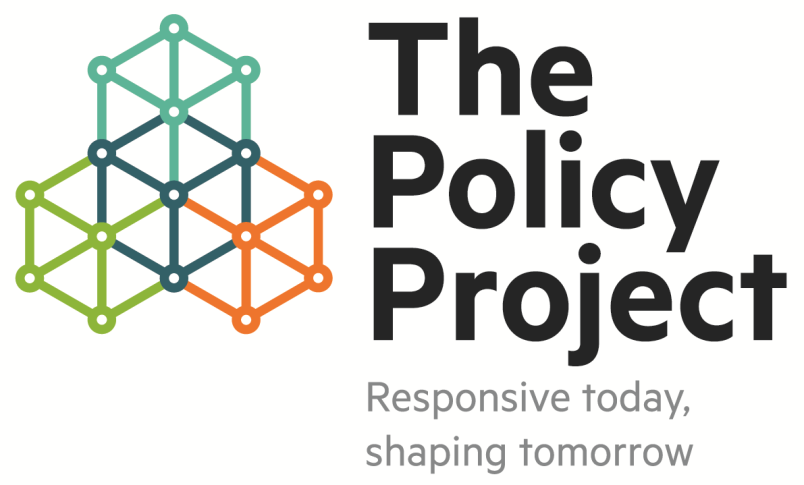 The Policy Project was established in 2014 to improve the quality of policy advice across government.
How we work
Our work programme focuses on building a high performing policy system that supports and enables good government decision making. It is co-developed with policy practitioners from across government and championed by the Tier 2 Policy Leaders Network (deputy chief executives with policy responsibilities). The programme is jointly funded by government agencies with significant policy functions.
The Policy Project facilitates the policy community to:
identify and share good practice
build collective ownership of the policy system, and a programme of improvement activities
encourage and facilitate collective approaches to improving performance or policy capability where it makes sense
co-develop new products, tools and resources to improve the performance of the policy function and quality of policy advice across government.
Reports on the Policy Project
Policy Project Narrative (PDF 362 KB) – The case for change and the original direction of travel for the Policy Project was set out in the 2014 foundation report.
Lifting the policy game across the system: the case of 'The Policy Project' (PDF 1.01 MB) – In late 2015, Nehal Davison from the UK Institute for Government wrote a case study assessing the progress and potential of the Policy Project.
New Zealand's reforms to improve policy making – In October 2016, the UK Institute for Government published an article by Sally Washington, Policy Project Programme Director, updating progress and challenges for the Policy Project.
Events
Behavioural insights and the rise of empirical government
Behavioural Insights and the Rise of the Empirical Government 5 December 2017 - Roundtable with Dr David Halpern
Understanding public value
Understanding public value 5 May 2017 - The roundtable session with Mark Moore.
Policy stewardship
Policy stewardship 26 April 2017
In pursuit of better stewardship 23 March 2017
People-centred policy workshops at the Government Economics Network Conference
People-centred policy (PDF 164 KB) December 2016 - Andrew Kibblewhite's speech.
People-centred policy: through behavioural insights, design thinking and better use of data (PDF 1.07 MB) December 2016 - The workshops.
Design thinking roundtable with Professor Jeanne Liedtka
The session on design thinking September 2016 - With Professor Liedtka.
Prime Minister launches Policy Project frameworks
https://www.beehive.govt.nz/speech/launch-policy-project-frameworks August 2016 - The Prime Minister's speech.
Policy Project Launch Speech (PDF 357 KB) August 2016 - Andrew Kibblewhite's speech.
Policy Heat Map: Looming and Future Issues
Policy heat map 18 July 2015 - Special session.
News and events page - Has more information on these and other events at the Policy Project.
Conversations we've had so far about capability and high performing policy agencies
The Policy Project frameworks and tools are informed by co-design workshops held with groups from across the policy community.