New Zealand's Coordinated Incident Management System (CIMS) is a framework of consistent principles, structures, functions, processes and terminology that agencies can apply in an emergency response.
It enables agencies to plan for, train and conduct responses in a consistent manner, without being prescriptive.
Intersection of ODESC with CIMS
CIMS relates to the management of a response; the National Security System structure sits above this if the situation is significant or complex enough to demand a coordinated strategic response at the national level.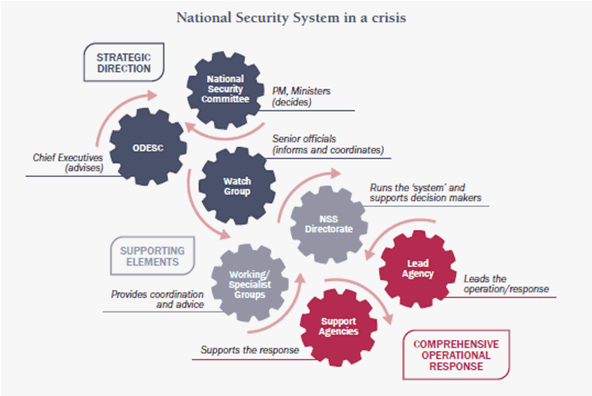 For more information download the National Security System Handbook.