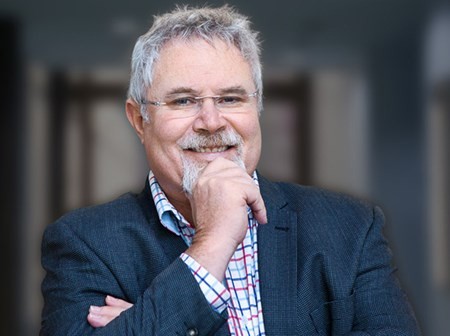 Professor Richie Poulton CNZM has been appointed as the Chief Science Advisor (CSA) to the Minister for Child Poverty Reduction. His appointment strengthens the efforts of the child poverty reduction and wellbeing teams within DPMC.
While attached to the Social Investment Agency, the role provides for a direct line of advice to the Minister. As the CSA to the Minister for Child Poverty Reduction, Professor Poulton will be an integral part of the network of science advisors led by Professor Juliet Gerrard, CSA to the Prime Minister. Professor Poulton will bring his deep understanding of child wellbeing and poverty reduction. This new role enables Professor Poulton to work widely across various agencies, and draw whatever linkages need to be drawn.
Professor Poulton is internationally recognised for his multi-disciplinary research into families and wellbeing. His role enables him to bring his knowledge to supporting evidence based approaches to reducing child poverty and lifting child wellbeing.
Professor Poulton already contributes greatly through his work on a number of government, public and academic statutory bodies, and is internationally recognised for his research excellence. His major areas of interest and research are mental health, nature-nurture interplay, and psychosocial determinants of physical wellbeing. He has published 250+ peer-reviewed scientific papers, with many appearing in leading international journals, and he maintains numerous international research collaborations.
In 2014, Professor Poulton recognised as in the top 1% of researchers in the world by Thomson-Reuters (one of only four New Zealanders so designated in that year) and again in 2015, 2016 and 2017, 2018. He was also listed in 2014 and 2015 World's Most Influential Scientific Minds, Thomson-Reuters.
In 2016, Professor Poulton was the recipient of the Health Research Council of New Zealand's Research Excellence Award. The Dunedin Study was the recipient for the University of Otago's Research Group Award in 2016. The Prime Minister's Science Prize in 2016 was awarded to the Dunedin Mulitdisciplinary Health and Development team, led by Professor Poulton.
Professor Poulton was appointed Companion of the New Zealand Order of Merit (CNZM), in the Queen's Birthday Honours List in 2017. You can contact Professor Poulton by emailing richie.poulton@otago.ac.nz